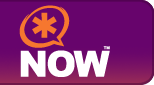 I was able to get my AsteriskNOW system upgraded, and so now on to the next step … adding a new set of VoIP channels (phone lines) and a new incoming phone number. I wanted to do all of this via VoIP so that I can learn what it takes, and how to do it … and it's been quite a learning lesson.
First, I'm using AsteriskNOW v1.0.2 and it includes the ability to add VoicePulse as a Service Provider out of the box. They actually provide support for several different providers, however I got VoicePulse as a recommend from a friend of mine. I figured that their rates looked very good, and I'd give it a try and see how things went …

The first step in setting up AsteriskNOW to use VoicePulse is to set-up your VoicePulse account. That involves going to their website, and creating an account … and purchasing your initial credit with them. Once you fill out the information on their on-line form, they will e-mail you a credit card authorization agreement, which you have to complete and fax back to them. If you then call them they will grab your fax and activate your account. Once that is completed, the will give you the password to your account so that you can log into the VoicePulse Connect portal … where you manage your VoicePulse account and get all of the details to get things configured.
Once you can log into your VoicePulse account, you'll want to go to the Credentials tab on the UI. This is where you'll find your Login and Password for your channels. Now, I'll do my best to explain channels here … since your base VoicePulse account comes with four of them. Channels are "like" phone lines, but do not necessarily have a phone number associated with them. What value is that? Well … you can make outbound calls. So with a base account, you get the ability to make four simultaneous outbound calls, and you're charged by the minute to use them. Now you might be asking "What caller ID will show up to the people I am calling?" .. I asked that also. Asterisk allows you to assign that value when you configure your system! Any how … I digress …
So now that you have your VoicePulse credentials, the next step is to put those into AsteriskNOW. If you login to your AsteriskNOW admin web page, you can go to the Service Providers menu, and click the Add Service Provider button. Select a Provider Type of VoIP, and you'll then see VoicePulse listed. When you select VoicePulse, you then be prompted for the Username and Password that you got from your VoicePulse Credentials web page. Enter both values, and click Save.
You should now see your VoicePulse account appear in your List of Service Providers. That is almost all ther eis to do! I did change one additional setting to get things going … I had read this on a page that I had Googled. To the right of your new entry, there is a pull-down menu labeled Options … select that menu, and then choose Advanced. On the dialog that appears, I put the value 5060 in the Port field. Click Update and you are done!
What is amazing is that you are now ready to go! That's all there is to it. If you are familiar with Asterisk, you can now begin to configure both incoming and outgoing configurations! In my case I wanted to configure two additional items – a DialPlan that allowed me to make use of these new lines, and also add a new incoming number (DID).
To add access to these lines, I simply went into the Calling Rules in the AsteriskNOW admin portal, and added a new Calling Rule into my DialPlan … since I've been using the "dial 9" and "dial 8" convention for my other lines, I added a rule to "dial 7" to use the new VoicePulse channels. Done.
Then, to add my new phone number I simply went back to the VoicePulse portal, and selected their Numbers tab at the top. Scrolled down to where it says Add Phone Numbers I then selected my state, selected the area code, and then the city … and then chose a phone number. Clicking the Activate Selected button then activated my new number. Now to configure AsteriskNOW … I went back to my AsteriskNOW portal, and chose the Incoming Calls menu item. I then clicked the Add an Incoming Rule button and defined my new rule … All Unmatched incoming calls, from provider VoicePulse, to extension 5000 (one of my Ring Groups). Done.
Within 30 minutes, I called my new VoicePulse phone number, and my Ring Group was ringing … all too simple. I also went and grabbed a copy of X-Lite … a free SIP phone … and pointed it at my AsteriskNOW box … it connected right up and is working great!